Sigur ai văzut postări pe Facebook cu Fii ca Ion cu tot felul de sfaturi. Meme-ul original e Be like Bill. Si a apărut un site unde poți să îți personalizezi cu numele tău astfel de meme.
Be like Bill un meme pornit de Eugeniu Croitoru din Moldova. Pagina are acum peste 1,5 milioane de followeri. Meme-urile sunt un fel de ghid de conduită, de bun simț. Dar Bill e și nițel pasiv-agresiv.
După modelul ăsta a apărut și Fii ca Ion.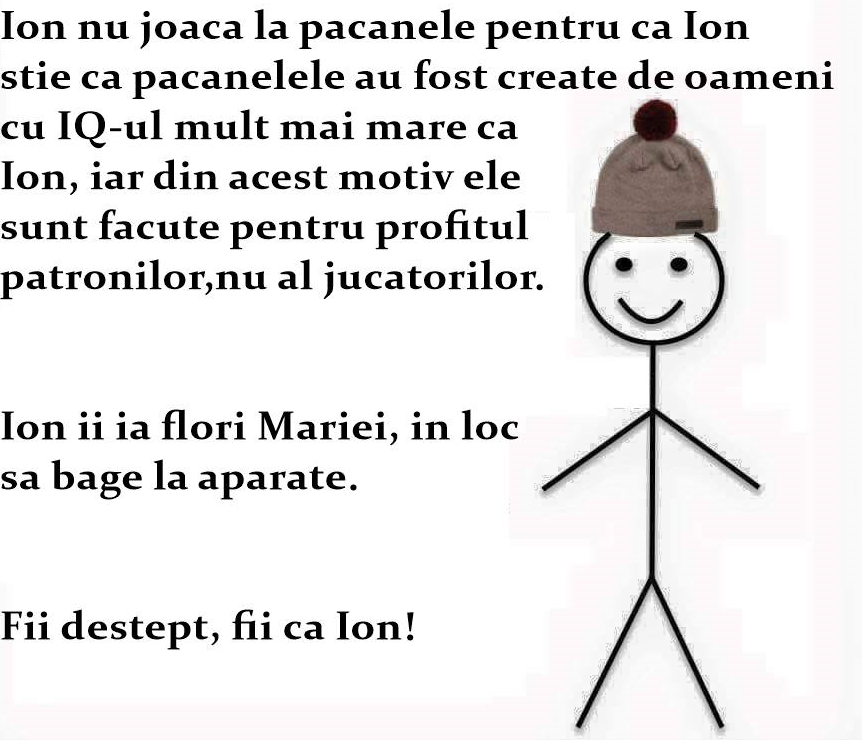 Acum poți să îți faci propriile meme, adică îți pui numele pe niște șabloane de text.
Intră pe en.blobla.com și scrie numele și selectează genul.
Poți să încerci mai multe variante până găsești ceva pe placul tău.
Alte exemple:
Later edit: Am găsit și generatorul de meme-uri Fii ca… în română – fuzzyking.com/bill-ro.